If you're considering installing a central vacuum system in your home, take a moment to learn about Sewing and Vacuum Authority's favorite central vacuum system - Hide-A-Hose. Hide-A-Hose is a space saving, automatically retractable hosing storage system that is integrated into your central vacuum tubing line.
The Hide-A-Hose system is very straight forward and works through the same system of inlet valves that your central vacuum does. Once the Hide-A-Hose system is installed, you can clean your entire home in four simple steps.
1. Pull the appropriate length of hose you need to get your cleaning done from the inlet system in the wall.
2. Initiate the hose lock to ensure the length of hose remains in tact. 
3. Hook up the wand and cleaning unit to the end of the hose.
4. Begin vacuuming your home.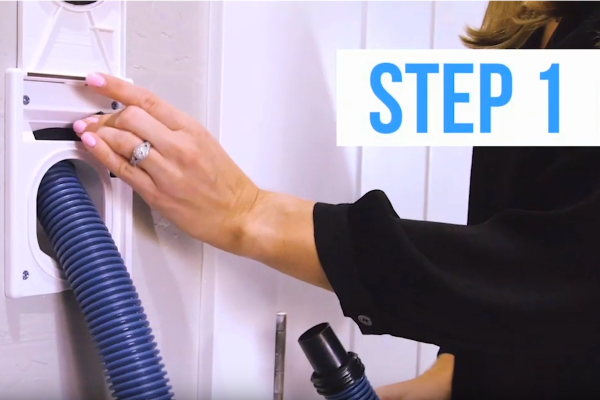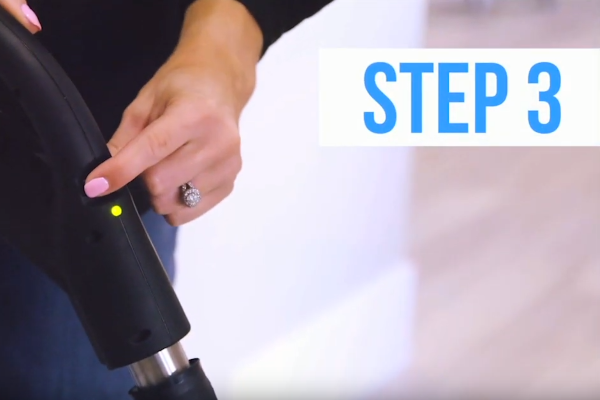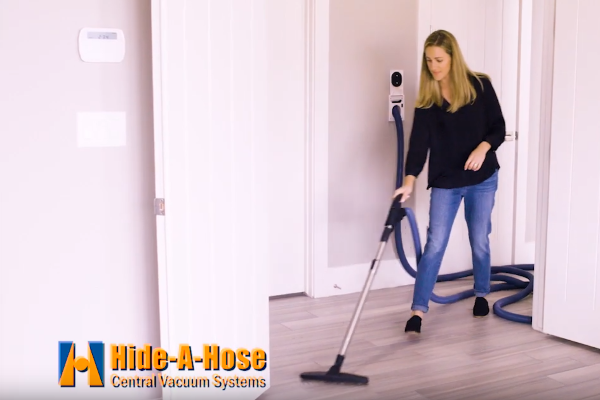 Once you're done cleaning and are ready to put the central vacuum hose up, simply use the same suction from your central vacuum system to automatically retract the hose back into the wall through the inlet! Each inlet can store enough hose to cover up to 2,300 sq. ft.
Innovative • Simple • Convenient
The same SmartTube™ system that is hidden within the walls or crawl spaces of your home and removes your central vacuums debris stores the retractable hose. This is thanks to specially-designed tubing sweeps that allow the hose to travel within the tubing without obstruction. Your tubing will be installed based on the size of the floor of your home and all of the tubing is connected to the same centralized power unit usually placed in the garage or basement.
This means your central vacuum hose can now stay out of sight behind the walls of your home. When you install a Hide-A-Hose system in your home, you're guaranteeing that you'll never have to carry a long, vacuum hose up and down stairs or from room-to-room again. You'll also be able to say goodbye to the days of struggling with storing the vacuum hose in a closet or other storage area.
Take the first steps towards a simple, innovative, and convenient way to clean your home today. Contact us directly at 812-283-1975 ext 4 for more information about installing a Hide-A-Hose central vacuum system in your home.  Feel free to email me directly as well for a service call or to supply plans for your free in home quote at: rgay@vacauthority.com